The evolution of electric light games continues.



Although it is lightweight and compact, it uses a "BRITZ motor" to achieve high power and high speed. 
Equipped with functions comparable to those of high-end models, such as a comfortable JOG power lever, ATD drag that continues to work smoothly, and a dot liquid crystal with excellent visibility. 
The necessary and sufficient specifications for drag force and hoisting force are also realized. 
High performance electric motor for a wide range of targets.
<Lightweight and compact>
1. Own weight "480g" + AIR cord "135g" = 615g
 * 95g / approx. 14% lighter
 (17LEOBRITZ 200J: Own weight 460g + power cord 250g = 710g comparison)
2. Small compact body
 * Low profile / narrow form & Screwless body
<High power>
1. High power & high speed "BRITZ motor"
 *JAFS standard hoisting force 9kg: 12% increase (compared to 17LEOBRITZ 200J)
2. "ATD" that continues to work smoothly
 *Drag force 8.5kg (carbon W: 1 sheet): 6% increase (compared to 17LEOBRITZ 200J)
<Comfortable operation>
1. Comfortable operation "JOG power lever"
2. Highly visible "dot liquid crystal counter"
 * Upper and lower counter / 5 countries (Japanese / English/Simplified Chinese/Traditional Chinese/Korean) Selectable
 * Line input: Input from PE0.6 is possible / P3 (drawer) 30m + 30m input
3. Depth alarm
4. Smooth manual winding performance
 * Equipped with manual winding speed display

DAIWA TECHNOLOGY



■ JOG power lever
Equipped with a new resin JOG power lever similar to 23LB300J. 
"Determine all operations with one finger" JOG SYSTEM · You can freely turn on / off the winding and clutch with one thumb of the hand that holds the rod. 
In addition, the instant wake-up operation that can be done because it is JOG contributes to the increase in fishing results.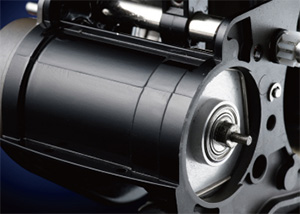 ■BRITZ motor
A high-power motor that instantly transmits power like an electric shock and winds up as the angler thinks. 
Because of the torque fullness, slow winding is also a good thing. 
*FF magmite structure.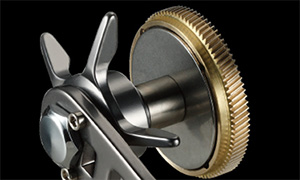 ■ ATD
A new generation drag system that operates smoothly according to the pull of the fish and continues to work smoothly. 
For small spinning and electric reels, we pursue the start and followability. 
A setting that suppresses the drop in drag force during a fight with large spinning such as Saltiga. 
Both were developed with the goal of being able to concentrate on fighting without worrying about drag settings.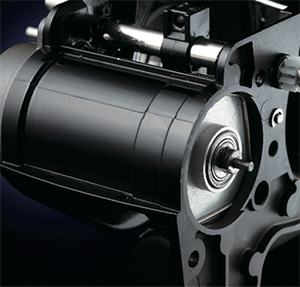 ■ MAGMIGHT structure [magmite structure]
A structure that maximizes the power of the motor by making full use of the limited space in the electric reel. 
Achieves Hi power Hi speed in a small space. 
In addition, the cooling effect of the motor has been improved, contributing to further improvement of the motor drive efficiency.

Other functions and specification details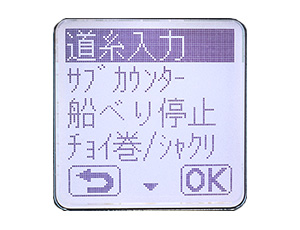 ■Dot liquid crystal counter
・Menu screen announcements are clear, and manual settings are not required.
*Menu screen: Press PICK UP and MEMO at the same time for 2 seconds.
- Large characters that are strong against backlight and have excellent visibility and are easy to see in the field.
* Clearly visible even when using polarized glasses. 
(Better visibility than conventional liquid crystal)
・No electric winding when the water depth is 00 ⇒ Eliminates anxiety about getting caught
・D beck when power is turned on ⇒ Language selection (first time only) ⇒ Water depth screen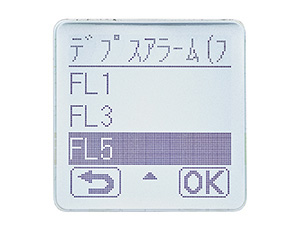 ■ Depth alarm
* Alarm sounds every 10m when falling (FL) / when winding up (UP)
* 3 types of patterns can be selected for each
・FL/UP1: 1 alarm every 10m
・FL/UP3: 10m once, 20m twice, 30m repeats 3 times
FL/UP5: 10m 1 time, 50m repeats 5 times
OFF setting is also possible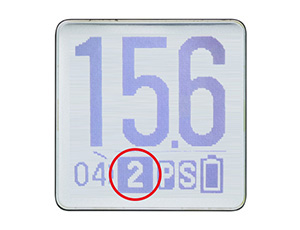 ■Smooth hand-winding performance
・Smooth hand-winding performance has been achieved by reviewing the hand-wound gear specifications.
・The manual winding speed is displayed on the counter (red circle in the attached photo)
*It is not linked with the electric winding speed display/timer (bottom left).

IC counter menu



menu

operation

Line input

P1 / P2 / P3




*Input from PE0.6 is possible




*P3 input 60m (30m + 30m)

sub counter

Counter from the bottom / Hoisting speed display / Hoisting remaining time display

Ship veri stop

1m to 5m range

A little winding and stopping / jerking

Short winding / Stop / Jerking / OFF

timer winding

ON/OFF

alarm sound

ON/OFF

depth alarm

ON/OFF

Depth correction

Depth counter fix

Actual fishing history

Use distance/time

Language

Japanese / English / Traditional Chinese / Simplified Chinese / Korean

unit

m/ft

electric mobile setting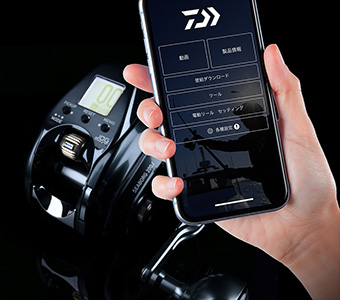 A communication 
tool that works in conjunction with a smartphone to use electric motors more comfortably 
DAIWA
 app ⇔ 23LEOBRITZ 200J interlocking transmission and reception  
app service 
Line number and length that can be input 
 No. 1-600m 
 No. 1.5-450m 
 No. 2-300m 
 No. 3-200m 
 Electric mobile setting can only be used for thread length input. 
 Please input the drawer input and lower winding input from the electric reel body as before.
Product name

Winding length




(cm/handle 1 rotation)

gear




ratio

Weight




(g)

Maximum




drag force




(kg)

Standard




winding amount




PE




(No. -m)

Standard




winding amount




nylon




(No. -m)

Bearing




(ball/roller)

Maximum




hoisting force




(kg)

Normal




hoisting speed




at 1kg load




(m/min)

JAFS




standard




hoisting force




(kg)

JAFS




standard




speed




(m/min)

200J

55

5.1

480

8.5

1-600




1.5-450




2-300




3-200




4-170

3-250




4-170




5-140

12/1

25




(28)

150




(166)

9

190

200JL

55

5.1

480

8.5

1-600




1.5-450




2-300




3-200




4-170

3-250




4-170




5-140

12/1

25




(28)

150




(166)

9

190
0 review